Nationally recognized speaker, business coach, author and entrepreneur Gladys Edmunds is scheduled to address members of Filta Environmental Kitchen Solutions Franchise during their conference being held in Orlando May 13-14 2011.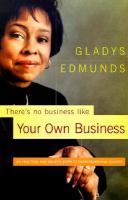 Edmunds has been featured on the Oprah Winfrey Show , Good Morning America and CNN, but she is probably best known for her weekly business column, the Entrepreneurial Tight Rope, published Wednesdays in USA Today.  Each week she provides common sense advice to business owners and those who dream to be their own boss.
"We are excited to have a speaker of Gladys's caliber speak to our Franchise Owners."  Said Filta's Chief Operating Officer, Tom Dunn.  "She will address our owners on Balancing Life & Work.  This is especially timely, because sometimes we get so caught up in our daily routines, we forget why we got into business in the first place."
In addition to her Keynote address, Filta has engaged Edmunds to provide private coaching sessions to a number of its Franchise Owners.  "It is another level of support for our Franchise Owners to use to reach their business and personal goals.  Bottom Line:  Gladys knows what it takes to be successful"  said Dunn.