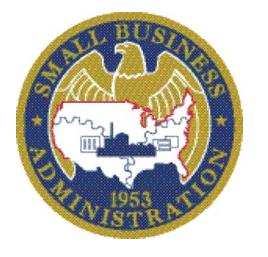 The Small Business Administration has just released its newest list of failure rates by franchise brand from October 1, 2000 until September 31, 2008. This is a list of general SBA 7(a) and real estate and equipment 504 loans to franchise owners. It gives a sense to lenders and buyers on how well franchisees in a chain are financially able to perform. This is the list that the agency provides to loan officers of its most trusted lenders and banks throughout the country.
Loan officers and franchise buyers realize that there are thousands of franchise opportunities to buy from, so why mess with the riskiest?
This Report, in spreadsheet form, is the unedited data from the US Small Business Administration (SBA) reporting on franchise loan performance on the brand level during the time period of 10/1/2000 and 9/30/2008.
The table of data includes listings for all identified franchises by franchise code for loans guaranteed through the 7(a) and 504 programs. The table includes the number of disbursements, the amount disbursed, the failure percentage and the charge-off percentage. Individual loan data is not included in this report.
FiltaFry's failure rate is only 6%. There are more than 300 brands with much higher failure rates (as high as 85%!) including:
Athlete's Foot – 46% failure rate
Dollar Discount Stores – 44% failure rate
Carvel Ice Cream – 41% failure rate
Blimpie – 40% failure rate
Golf Etc – 40% failure rate
Wing Zone – 38% failure rate
Kwik Kopy – 33% failure rate
Mr. Electric – 33% failure rate
Back Yard Burgers – 32% failure rate
Fast Frame – 27% failure rate
TCBY – 25% failure rate
Budget Blinds – 24% failure rate
Godfather's Pizza – 23% failure rate
Wetzel's Pretzels – 23% failure rate
Minuteman Press – 22% failure rate
Meineke Discount Muffler – 21% failure rate
Petland – 20% failure rate
Quiznos – 19% failure rate
Lawn Doctor – 18% failure rate
AAMCO – 17% failure rate
Chem-Dry – 16% failure rate
Long John Silvers – 16% failure rate
Mr Handyman – 13% failure rate
Exxon – 13% failure rate
For more information visit www.filta.com