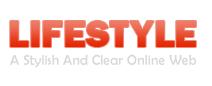 Thanks to Franchise Direct, franchising is going green.
As businesses continue to embrace environmentally-friendly practices, the franchising industry has witnessed the recent growth in green franchises. As such, Franchise Direct, the world's leading portal for franchise opportunities, is proud to announce the launch its own line of green businesses. Eco-conscious business practice represents the way forward and Franchise Direct is looking to provide the entrepreneurial world with a green injection.
The reasons for a green conversion are bountiful. The world can no longer sit idly by and expect the earth's resources to replenish themselves. And while necessity drives the engine of environmentally-friendly commerce, profit is still part of the equation. The truth is, the time is coming is when environmentally-friendly practice will be the exception, not the rule, for small business owners. Innovative entrepreneurs are developing their green businesses at the moment and Franchise Direct has decided to provide them with platform for global success.
With Franchise Direct's green franchises, entrepreneurs will be provided with a vast range of business opportunities linked together by a common commitment towards saving energy and utilising green energy methods. As the green marketplace continues to expand, Franchise Direct will be the central resource for this franchising sector, fostering the gradual evolution of the industry.
Take, for example, a company like Filtafry. In 1996, Filtagroup launched the Filtafry brand, after pioneering a cleaner oil filtration technique. Filtafry gained attention from restaurant owners immediately because it provided a more economical approach to oil filtration. Its environmental impact, however worthy, was something of a secondary concern. But Filtrfry sensed that a market was developing and chose to continue investing in its line of environmentally-sustainable products. Thirteen years later and Filtafry is at the forefront of its industry and living proof that green businesses can also be profitable ones.
The Franchise Filtafry is just one of the exciting environmentally-conscious companies that Franchise Direct now provides access to. There are also green opportunities with pizza, home cleaning and indoor air cleaning businesses with Franchise Direct. And this is only the tip of the franchising iceberg. As the marketplace responds to the present environmental challenges, green franchises like Filtafry will become more and more essential to commercial activities. You can be guaranteed that Franchise Direct will be on hand to provide entrepreneurs with direct access to the most innovative green businesses.
As the success of a company like Filtafry illustrates, there's no stopping a unique entrepreneurial idea. If you're an investor look to ride the crest of the green wave to financial success or if you have a sustainable business concept that's ready to thrive on a national level, let Franchise Direct act as your conduit to profitability and business growth.
Author Information
Diana Thurmann
Franchise Direct