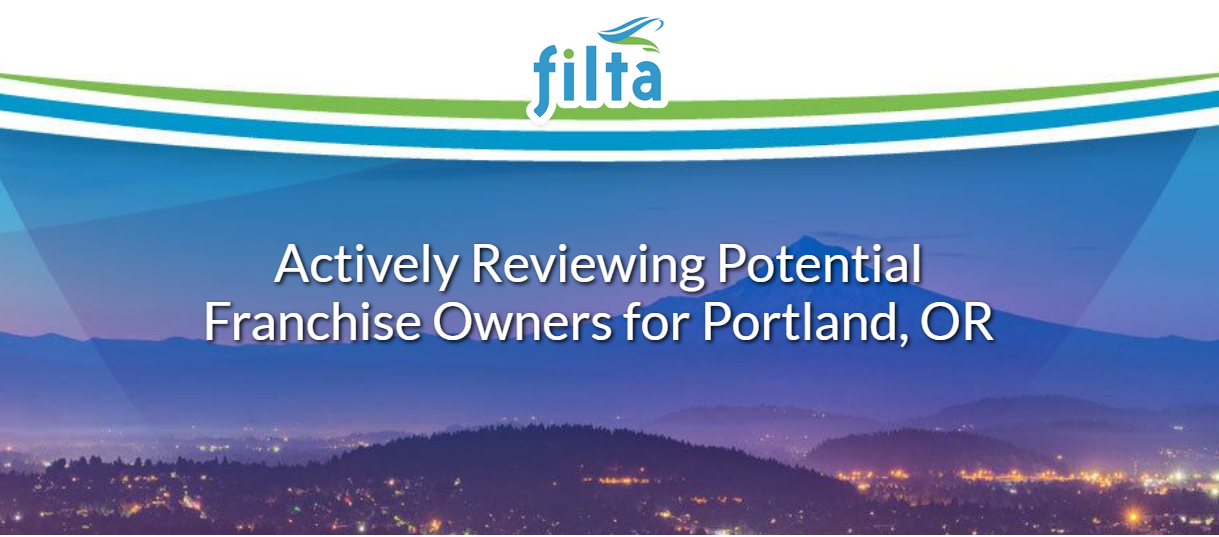 Filta Environmental Kitchen Solutions offers a business model that is uniquely suited to the environmentally conscious Pacific Northwest and its booming restaurant scene. Identified as having more brewpubs than any other U.S. city and more bicyclists and restaurants per capita, Portland, Ore. is fertile ground for a franchise opportunity like Filta, the world's restaurant kitchen and hospitality leader in active fryer management and environmental sustainability.
Headquartered in Orlando, Fla. with franchisees in 45 states including Alaska, Filta makes commercial kitchens safer, more efficient, and environmentally sustainable by micro-filtering existing cooking oil, providing bin-free waste oil collection, deep cleaning fryers, and recycling waste oil. Tom Dunn, CEO for Filta, says the brand is currently focusing on Portland not only because of the number of restaurants, but also for the business opportunities offered by the area's larger commercial venues like the Moda Center, home of the NBA's Portland Trail Blazers, and Providence Park, home to Major League Soccer's Portland Timbers, among others.
"We serve sports venues nationwide, so we have a sweet spot and a special expertise in stadiums," Dunn said. "However, with Portland's expanding population, there's no shortage of hospitals, universities and other business facilities that could all really benefit from our help to make cooking oil services in kitchens more safe, cost-effective, and environmentally-friendly." A recent Forbes article named Portland the 10th fastest growing metro area in the U.S. as its population increased more than 10 percent between 2000 and 2010 and is on track to continue for the next five decades.
"Like Portland's economic expansion, here at Filta, we've experienced brand growth recently and we have become the recognized leader in active fryer management and environmental kitchen
sustainability across the entire food and hospitality industry," said Dunn. "Our franchise model is easily accessible and scalable for both first time and existing franchise owners."
With a proven business model backed by more than 20 years of experience, the Filta brand offers entrepreneurs the opportunity to be their own boss in a lucrative and growing industry. Strong customer loyalty and new client acquisition continues to drive sales and the brand is now focused on filling in specific markets across the country and Portland is currently wide open.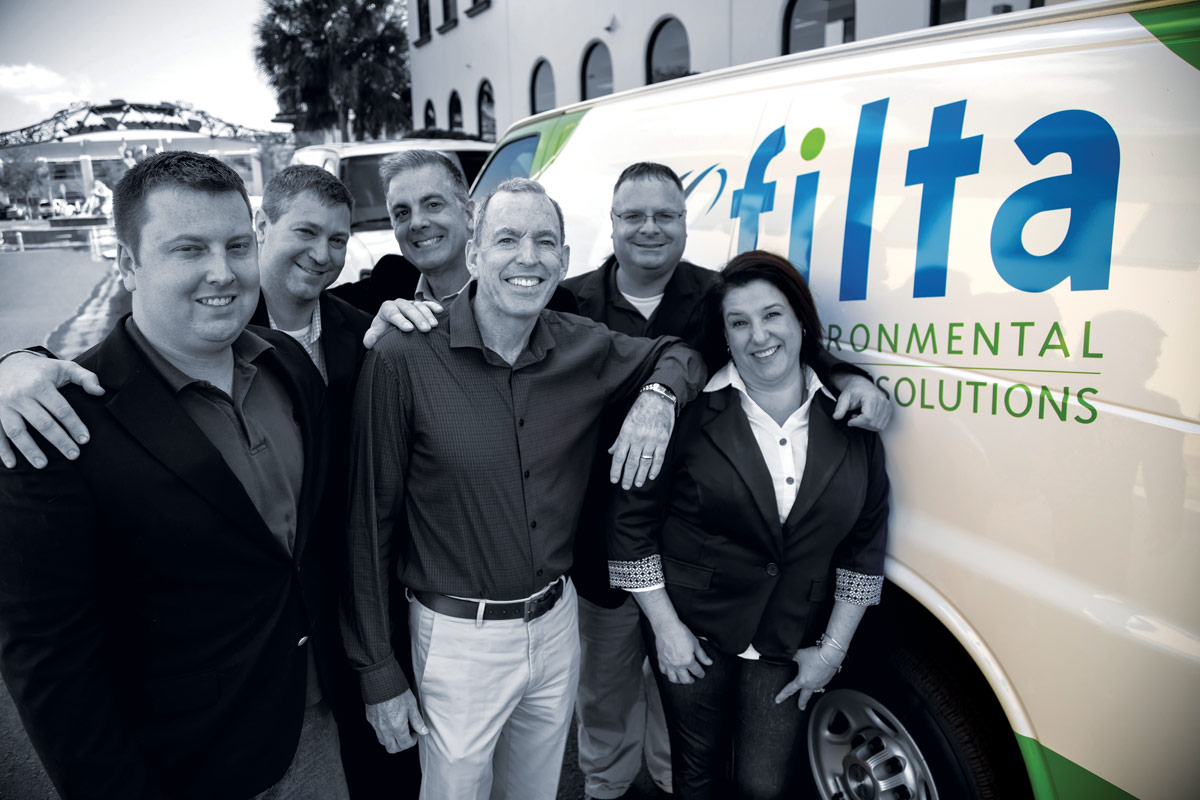 Current Filta Franchise Owners
Dunn said that while Filta is targeting Portland, the brand's uniquely mobile service model would allow a franchisee to build business and service large venues outside of Portland proper, such as the Nike and Intel headquarters to the west and the University of Oregon to the south.
"What makes our brand especially appealing for entrepreneurs is that it is a home-based business with large exclusive territories, which, in turn, allows franchisees to scale our simple business model quickly into a multiple van and multiple revenue stream operation," Dunn said. "We'll never say 'recession-proof,' but 'recession resistant' is certainly in our vocabulary and that's largely due to the fact that our franchisees enjoy benefits of weekly repeat services and minimal overhead, backed by one of the most robust corporate support systems in the entire franchise industry."
Through a network of thousands of commercial and restaurant kitchens serviced weekly, Filta Environmental Kitchen Solutions has recycled nearly 1 billion pounds of used cooking oil into bio-diesel, significantly reducing the impact of fryer oil on the environment. The brand has expanded its kitchen services into humidity control for cold storage and grease-free drain foams making it the recognized environmental leader across the restaurant and hospitality industry. Customers range from single and chain restaurants to commercial kitchens inside casinos, hospitals, hotels, groceries, universities, business facilities, stadiums (NFL, NCAA, MLB, NHL), and more.
Prospective franchisees can expect their initial investment to range from approximately $103,100 – $116,700 including a $39,950 territory fee and a $49,950 opening package. Franchisees will also benefit from comprehensive local marketing support, ongoing training, research and development of new products, operational support including inside sales teams that help secure new customer opportunities, technician recruitment, and continuous business counselling.
For more information about franchising with Filta, please click here.