The staff at Filta corporate are all excited and working hard to ensure the Filta network will have a great time at conference and take home some new ideas on how to improve your business. The theme for this year's conference is "Evolution".
We've prepared an engaging and informational packed event spread over 2 days that's full of new and improved tools and ideas to help improve the success of the Filta network!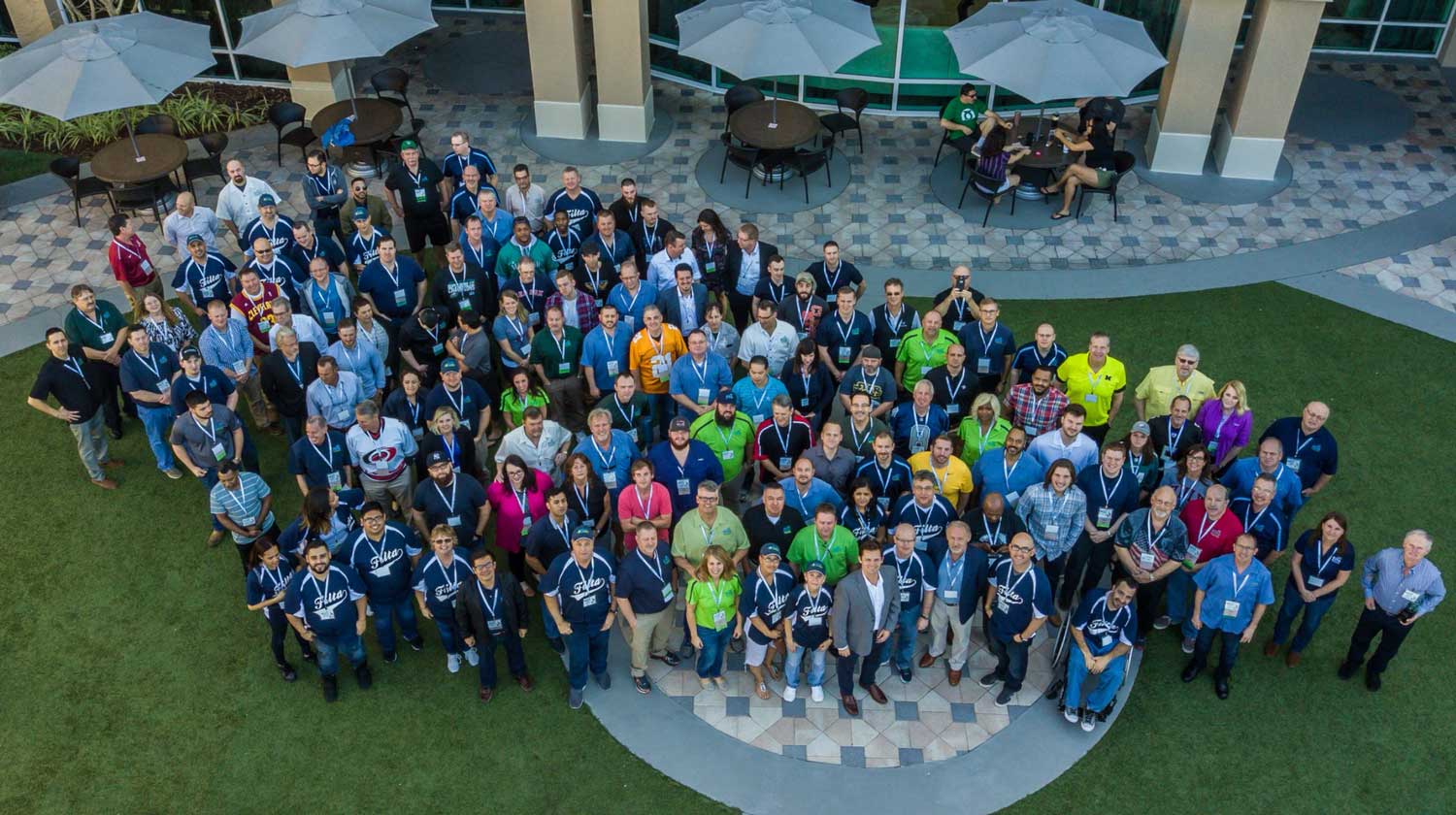 Franchise network at Filta Con 18
Conference attendees will also get the chance to get their questions answered by our knowledgeable support staff. Here's a little teaser as to what we've got lined up for our network over the 2 day event:
Keynote speakers
Following on from last year's successful keynote speaker with legendary Philadelphia Eagles player, Vince Papale, we're pleased to announce that this year we've booked two keynote speakers!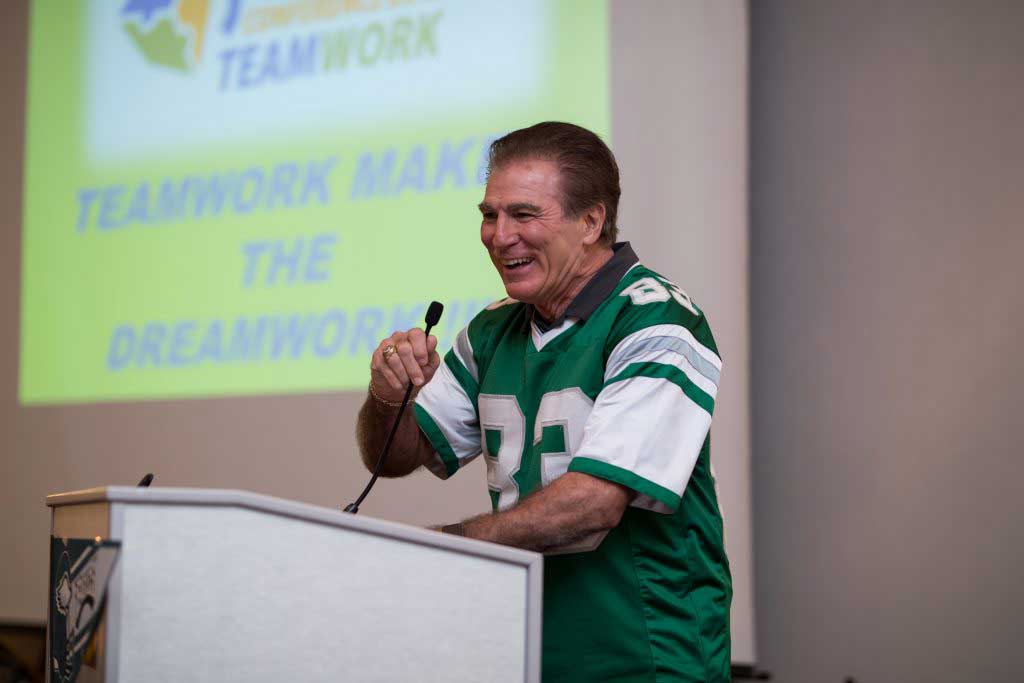 Vince Papale keynote talk – Teamwork makes the Dreamwork
On day one of the conference don't miss the chance to hear from Dr Jim Van Allan – an accomplished speaker and trainer with clients across the country. Jim specializes in using a unique blend of audience-engagement and high-energy to make workshops and keynote speeches come alive.
We're just as excited to introduce Christy Wilson Delk to talk on day two of the conference. Christy ran a successful franchise for 15 years and now shares what she learned as she managed her business through two recessions, three hurricanes, two expansions, one divorce, and too many employees to remember them all. She's also the author of a new book for small business owners which will be given to every franchise owner in attendance.
Roundtable Discussions
Back again are the ever-popular roundtable events, this year featuring new topics and guest moderators ready to get the discussions flowing. We truly believe that this year's roundtables are more engaging than ever with topics covering finance, marketing, sales, national accounts, hiring and selling your business. Remember, you can only choose two out of the ten tables so pick wisely and arrive early! We recommend that each member of your team should consider joining a different topic and then compare notes.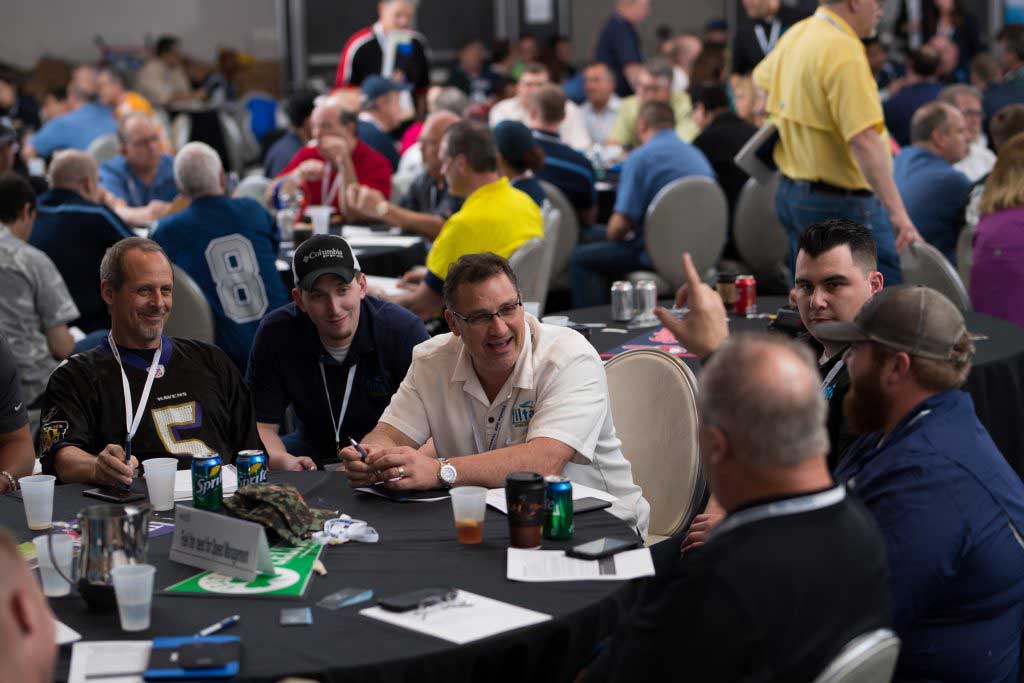 Franchise owners at last year's roundtable discussions
Annual Awards & Recognition
The FiltaCon awards ceremony gives us the opportunity to recognize and reward the success of our network. We will once again be living streaming the awards live on our YouTube channel – please keep an eye on our social media accounts as we will be sharing the link shortly.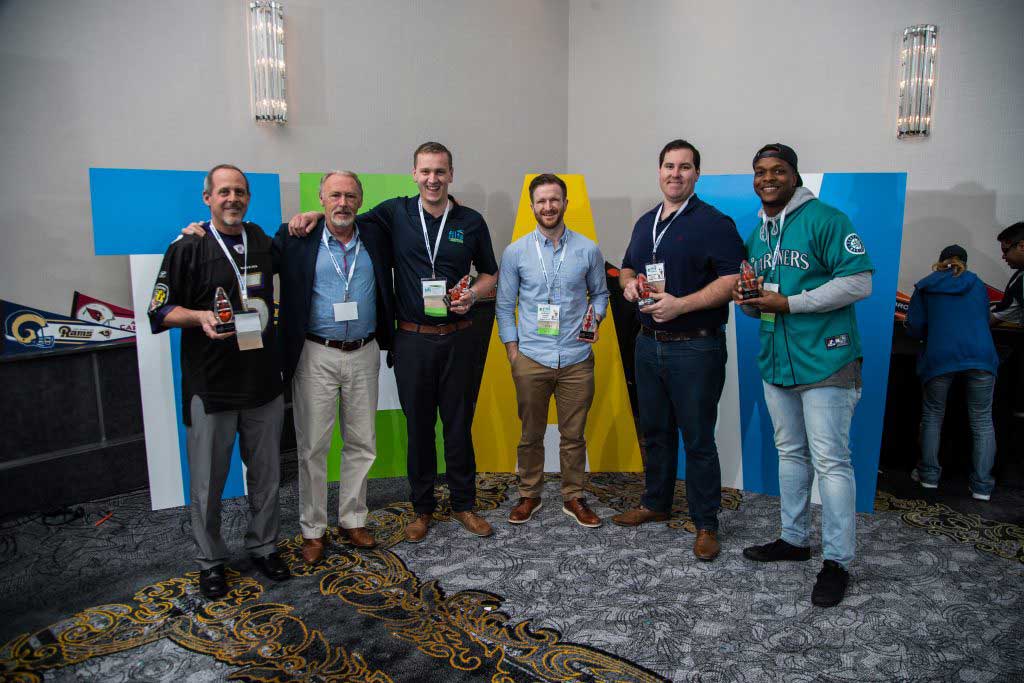 Franchise owners collecting their awards 
The 2019 Filta Conference will take place in Orlando, Florida, at the Crowne Plaza Inn & Suites near Universal Studios, July 20-21. The conference provides training, networking, and valuable insight into Filta's vision for the future. To learn more about Filta and franchise opportunities visit gofilta.com.
Ensure to follow our social media accounts to stay up to date with all the latest news!
Facebook: https://www.facebook.com/filtaeks
Twitter: https://twitter.com/FiltaEKS
YouTube: https://www.youtube.com/user/filtachannel
Linkedin: https://www.linkedin.com/company/the-filta-group-inc-/