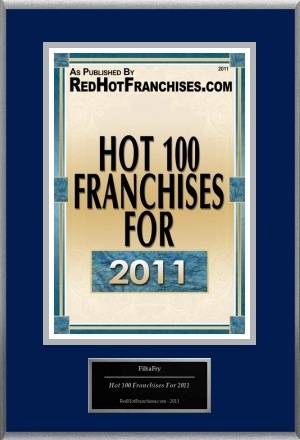 Filta is once again recognized as a Hot 100 Franchise for 2011 by the American Registry and RedHotFranchises. Filta, currently ranked number 12, has seen its franchise community steadily grow with its eco-friendly services.
The ranking is made up of various Board Members who combine to have over 50 years of experience within the various aspects of franchising. The award is based upon management, franchise support, franchisee satisfaction, growth rate, financial stability, and profitability of the franchise.
Filta is proud to have risen above over 3,000 different franchise opportunities that are affiliated with RedHotFranchises. On behalf of Filta, we would like to thank RedHotFranchises for this prestigious honor.