Tech of the Quarter | Spring 2019
Curtis Ross | Jacksonville, Fla.
Curtis Ross was tapped as Filta Environmental Kitchen Solutions' (Filta) Tech of the Quarter for Spring 2019 for his exemplary work serving customers across Jacksonville, Fla. In nominating him, owner Ana Santana said he is well known and liked by clients across her entire region.
"Curtis deserves this recognition for his service and dedication to our clients as well as his training and mentoring of new technicians. Furthermore, he helps to maintain all of our equipment. He is willing to grow with us and is so receptive to any changes we implement as we continue to expand our operations and build our business."
Originally from Jesup in South Georgia, Curtis has been in Jacksonville for about 20 years and began working for Filta 10 years ago. At that time, he had just completed earning his commercial driver's license (CDL) and answered an ad for a Filta driver. Today, 10 years later, he is one of Filta's most-tenured, and expert, technicians.
"I enjoy working at Filta because I get to travel place to place and meet different people," Ross said. "I enjoy everyone and the job is never the same, you see people with different lifestyles and every day is a learning experience and a blessing."
An avid Jacksonville Jaguars fan, Curtis enjoys football, fishing and barbecues with family and friends in the area when he's not working hard serving about 15-20 customers weekly.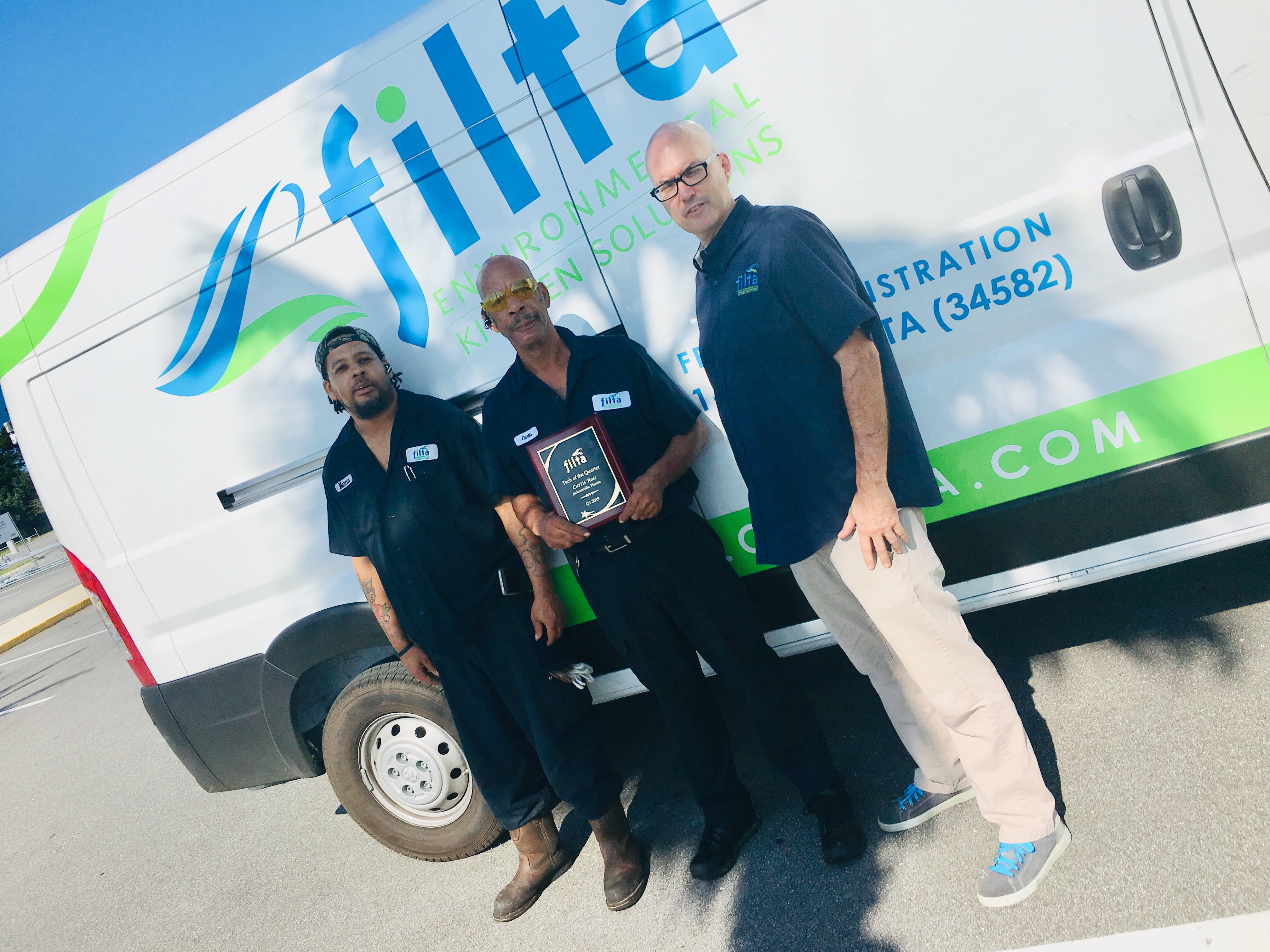 The team at Filta feels strongly about recognizing outstanding technicians that interact with customers on behalf of the entire system of independent franchise owners. The corporate office acknowledges exemplary techs, who are often the face of the Filta brand, with the Tech of the Quarter designation in order to show system-wide appreciation. All quarterly winners from the previous year will be considered for the Tech of the Year award to be given at the brand's annual conference, FiltaCon, to be held July 18-21, 2019.